States vote against plans for a referendum on reform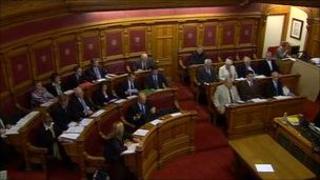 There will not be a referendum on the reform of Jersey's electoral system in October after members voted against the proposition.
The States rejected a proposal to ask the public whether to keep the Bailiff as speaker and keep the Senators and Constables in the States.
The plan, by St Helier Deputy Shona Pitman, also asked for a reduction in the number of members.
Deputy Pitman's suggestion was rejected by 27 votes to 20.
Some members, such as Deputy Roy Le Herrissier, expressed frustration about debating reforms again in the States.
He said: "I was going to propose an additional question - if you agree to agree to all of the above would you accept the States would not have another debate on electoral reform for the next 20 years?
"I think the relief and joy amongst the population would be a thing to behold."