Minister calls for public inquiry into Plemont plans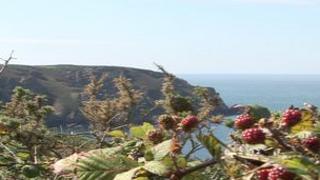 Jersey's environment minister has called for a public inquiry into plans for development at Plemont.
Senator Freddie Cohen said the current application to develop homes on the old Pontins site is a significant departure from the island plan and needs an independent review.
Planners have previously refused many applications to build at Plemont.
The latest plan from the Northern Trust Group will be considered by an independent inspector.
The group wants to build 28 homes at the site.
Senator Cohen hopes to appoint an inspector to carry out the public inquiry within a couple of months.
The inspector will interview private individuals, stakeholders and the applicant before reporting back to the Minister with a recommendation on whether or not to approve the development.