Jersey play area may move to increase parking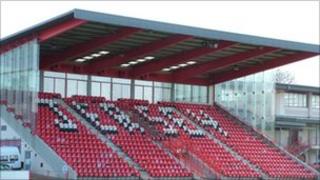 A play area at Springfield Stadium could be moved to expand a car park.
Jersey's sport department has applied for planning permission to create more spaces for staff and visitors.
The Assistant Director of Sport, Derek De La Haye, said an application had been made to turn a grassy area near the ball court into parking spaces.
A plan to expand the overflow car park would mean moving the playground, but Mr De La Haye promised it would not be reduced in any way.
He said the play area was very popular with parents and children and the department would ideally like to upgrade it as well.
He said the popularity of the centre was putting the extra pressure on parking.
"We have a number of user groups, particularly groups using the active card, but we've also got many people using exercise referral.
"It is really the popularity of the facility and it is doing well so we are seeking ways we can increase the parking at Springfield."