Jersey Samaritans appeal for volunteers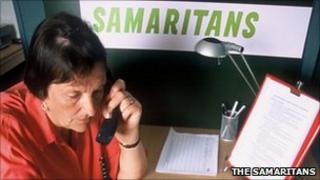 The Jersey branch of the Samaritans is appealing for new volunteers.
The local branch of the counselling charity is interested in hearing from people who speak Portuguese and Polish as well as English speakers.
Pressure on the service has mounted over the past year as people deal with financially tough times.
Telephone, e-mail and face-to-face contacts at the Hue Street branch have all shown an increase. The charity supports thousands of people each year.
Volunteers would need to answer the phone, reply to e-mails, and have meetings to provide help to the people who make contact.
There is an open meeting for anyone interested in finding out more at 1100 GMT on Saturday at the Samaritans Hue Street branch near the magistrates' court.