St Mary roadworks finished early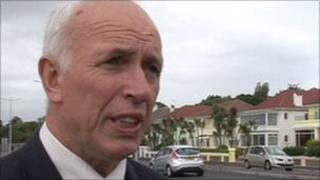 Road works on Le Mont de Sainte Marie in St Mary in Jersey have been completed five weeks ahead of schedule.
The works included changing the edge of the road, making a kerb and creating surface water gullies on 500m of the road from just above the Moulin De Lecq Pub.
The contract was awarded to Geomarine Limited following a tender process.
As well as being delivered sooner than expected, the project is also due to come in within budget.
Constable Mike Jackson, the Minister for Transport and Technical Services, said: "TTS is pleased to reopen this important tourist road, five weeks ahead of programme."