Jersey's Pomme D'Or Farm estate to be refurbished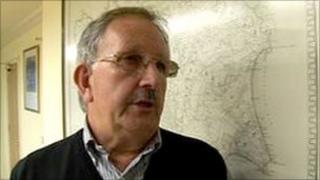 A Jersey housing estate is being refurbished for the first time since it was built in 1977.
Pomme D'Or Farm estate in First Tower is home to 86 families.
Constable Graeme Butcher, the Assistant Housing Minister, said structurally the buildings are in good condition but they are poorly insulated and windows, doors and roofs need replacing.
The Treasury will provide £3.6 million towards the work and the rest will come from Housing's social works programme.
The money from the Treasury is from the Fiscal Stimulus Programme, a fund that was set up to help the economy through the downturn.
Constable Butcher said work should get underway in September.