Jersey politician wants election day on Sunday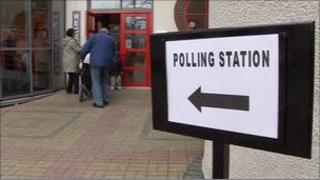 A plan to hold this year's general election in Jersey on a Sunday rather than mid-week has been put forward.
Deputy Trevor Pitman wants to move election day from Wednesday 19 October to Sunday 16.
The States, which has already been asked to rule on an extra bank holiday, will decide whether it should change.
Deputy Pitman said if States members could not support the idea of a public holiday on election day, then they may support his idea of moving the day.
He said it would have a similar effect on turnout as having a holiday.
He believes it would have significantly fewer costs than holding an extra mid-week public holiday.