Jersey and UK health agreement restored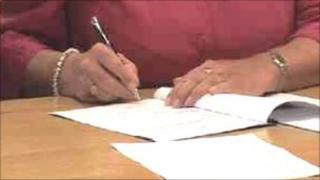 A health agreement between Jersey and the UK giving visitors free medical treatment has been signed.
The UK ended the reciprocal health agreement in 2009, which meant people had to pay for some medical services while in the UK and vice versa.
At the time a UK Health spokesman said the agreement was not value for money.
Jersey's Health and Social Services Minister, Deputy Anne Pryke, signed the agreement early on Friday and it comes into effect immediately.
Deputy Pryke said that the agreement meant that islanders who fall ill in the UK and needed medical treatment in England, Scotland, Wales or Northern Ireland would not have to pay.
Under the new agreement, the UK will treat Jersey residents as if they are UK residents and vice versa.
Deputy Pryke said: "Last week I received a proposed final version of the agreement, and this has led to the restored agreement being signed today.
"It is wonderful news both for Islanders and UK residents and brings them peace of mind.
"I am conscious that it has taken a great deal of work both on the part of officials in Jersey, and from the Department of Health in the UK to restore this agreement, and I would like to thank them sincerely for their work and support in restoring it."
UK Public Health Minister Anne Milton said: "This will provide much-needed peace of mind for UK residents visiting Jersey that immediately needed treatment will be provided free of charge and the same will be true for Jersey residents visiting the UK."