Katy B confirmed for Jersey Live festival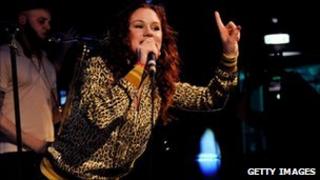 Jersey Live festival organisers have confirmed "Lights On" singer, Katy B, for the festival's main stage.
The Brit-school graduate will perform alongside acts like Madness and The Streets on Saturday 3 September.
She is one of five acts announced for the festival including acoustic folk and hip hop artist, Ed Sheeran also booked for the main stage.
The first act announced for the festival's second stage, this year called the SoBe Stage, is Jamie Woon.
French band Pony Pony Run Run have also been confirmed for the festival's main stage on Sunday and Maverick Sabre will play the JT Recharge stage.
Tickets for the event at the RJA & HS Showground in Trinity will go on sale on 1 May.