Jersey plays host to a stand-up comedy festival in June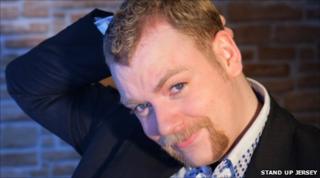 A comedy festival called Stand Up Jersey is coming to the island in June.
It will take place between 15 and 18 June 2011, with a launch party at the Drift at the Royal Yacht hotel in St Helier.
Headlining the launch party on Wednesday, 15 June will be comedian and presenter Rufus Hound, who is the star of a number of TV shows including Argumental and Celebrity Juice.
Supporting him is Australian comedian Yianni Agisialou and MC Bryan Lacey.
On Thursday 16 June, the festival moves to the Mayfair Hotel for a three-night run of shows in the Ritz room.
The first show is due to be headlined by Simon Munnery, a comedy writer and experimental comedian, who is also known by his stage names of Alan Parker: Urban Warrior and The League Against Tedium.
Also starring at the festival will be Hattie Hayridge, who played Holly the computer in Red Dwarf, and she recently starred as Lizzie Gillespie in BBC1's Jonathan Creek.
Comedian Magnus Betner, who is a household name in Sweden, will also be performing at the festival, along with MC Geoff Whiting.
On the Saturday afternoon, there will be two "Comedy 4 Kids" shows, which are aimed at children from the age of seven and their parents.
The children's shows will star James Campbell, whose stand-up routine is said to include funny songs about life, sausages and how super-heroes go to the toilet.
The event has been organised by Andy Fothergill and Nick Creed.
Mr Creed said: "We are sticking to our successful formula of presenting comedy in small to medium-sized venues which have an intimate and exclusive feel about them.
"Stand Up Jersey shows will re-create the atmosphere of the world's top comedy clubs with the chance to see some of the funniest people around."
Sure's Head of marketing Lisa McLauchlan said: "We feel that Stand Up Jersey is a great way to present some top-class comedy shows for the island.
"We have teamed up with the organisers of the Guernsey Festival of Comedy which was established in 2007 and we hope that the Jersey event will grow into something equally successful."