Children to get say on Jersey hospital A&E department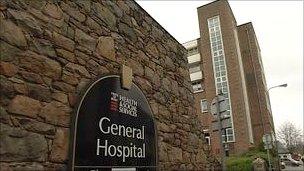 A group of children in Jersey will advise hospital officials on ways to improve services.
The Health Department has created a new users group to consult on the accident and emergency department.
Groups representing older people, those with mental health problems, the Portuguese community and children will join hospital officials.
They met for the first time at the start of April and will work to develop the emergency department.
The group has already come up with several ideas, including making the sign for the toilet more obvious, and putting a button on the automatic door so children cannot run into the street.
A focus group for seven to 10-year-olds will also find out their ideas to make the emergency department a better place to spend time.
People visiting the department will also be given questionnaires to add their suggestions for improvement.
Fiona Vacher, from the Jersey Childcare Trust, has been invited to regular meetings with officers, along with representatives from groups such as Age Concern Jersey, the Shelter Trust and the Youth Service.
Ms Vacher said: "I think it is very brave of the emergency department to do this because you don't know what you're going to get in feedback."
Head nurse in the emergency department Richard Brownhill said it was also working on making sure patients knew the reason behind any long waiting times.
Related Internet Links
The BBC is not responsible for the content of external sites.