Nursing charity will end medical goods subsidy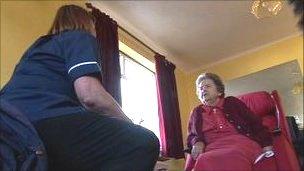 The Family Nursing and Home Care charity in Jersey will stop subsidising some medical goods at the end of June.
It will also stop supplying goods for people with stomach and urinary conditions on behalf of the health department.
Health and Social services has begun a tender process to find a new provider.
The charity's finance director Andy Cook said the decision had not been taken lightly, but was essential to the stability of the organisation.
He said: "One of the things we do now is facilitate the subsidised product schemes on behalf of health and social services.
"In view of what we do, we have to focus on core business which is the right thing for us to do.
"This scheme, we have said we can no longer continue to do it for health and they have gone out to find another provider."
Related Internet Links
The BBC is not responsible for the content of external sites.