Haut de la Garenne to become activity centre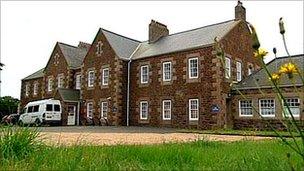 The Haut de la Garenne building in St Martin in Jersey is being turned into an activity centre.
The Jersey Accommodation and Activity Centre will open to visitors on 26 April.
Jersey Adventures and Jersey Odyssey will operate the new centre which is the first of its kind in the island.
The former children's home in St Martin will now offer basic bed and breakfast accommodation to families and groups through the year.
There will also be a range of outdoor pursuits and activities available from the new centre and it will also be able to be hired for conferences, meetings and other events.
John Fox from Jersey Adventures said the vision is to build a centre with a reputation for vitality, confidence and personal development which will reflect the diverse nature and beautiful island of Jersey.
The building was a youth hostel before the historical abuse investigation into alleged child abuse at the former children's home began in 2006.
Related Internet Links
The BBC is not responsible for the content of external sites.