Jersey College for Girls fees could rise by 5% a year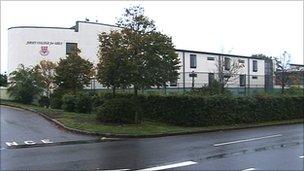 Jersey College for Girls is warning parents that fees will have to go up by about 5% per year over the next five years.
The States of Jersey has proposed cutting the grants given to fee-paying schools in half as part of cost saving measures.
Philip Taylor, the chairman of the Board of Governors, wrote to parents about the fee increase.
The secondary school will be raising its fees by 6% and JCG prep by 4%.
The governing body of the school asked the Education Minister, Deputy James Reed, to cut the subsidy over five years to ease the pressure on parents.
Mr Taylor said the school was disappointed to have to increase fees in a recession.
He said there was financial assistance for families who earn less than £40,000 a year.
Assistant Education Minister, Deputy Ann Dupre, said schools raised fees every year anyway.
She said: "This year they have to put them up a fraction more because the grants are being cut.
"The important thing is we have managed to persuade the council of ministers to let us do it over a period of five years and not three years as first required."
More than 40% of children in Jersey go to a fee-paying secondary school.
Senator Jimmy Perchard said parents were already planning to move their children because of the fee increase.
He said: "The department are choosing to go for the easy low hanging fruit and levy up to £5m from fee paying parents. I'm afraid it just won't do."
Related Internet Links
The BBC is not responsible for the content of external sites.