Jersey-based mail order flower firm sales fall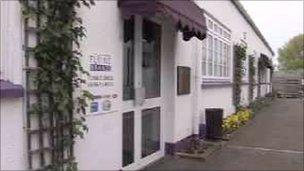 Sales for a Jersey mail order flower and gardening group fell in the first quarter of 2011.
The Flying Brands flowers business is being hit by competition from general retailers and heavy discounting from rivals.
And its gardening arm also came under pressure from supermarkets and garden centres.
The business said it plans to relaunch its Garden Centre Online brand.
It believes the online outlet will play an increasingly important part of the business.
The group also revealed it would have to renegotiate its bank terms and said they would start talks with lenders soon.
Profits were almost wiped out in 2010, down by 91% to £22,000.
A spokesperson for Flying Brands said they believed their strategy to change the business is the right one, but the continuing under-performance in the flower business and the decline in bird food sales meant profits were below market expectations.
Anthony Gee, finance director at Flying Brands said it had been a difficult time.
He said: "It has certainly been a challenging first quarter, most of our sales are to UK consumers and it has been well publicised that the UK consumer is not spending as freely as they once were."
Related Internet Links
The BBC is not responsible for the content of external sites.