Jersey is in a 'housing crisis' says politician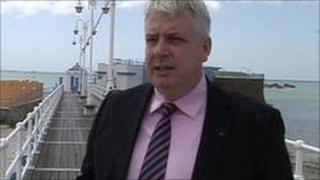 Jersey's population is growing faster than official sources have estimated.
That is according to Deputy Paul Le Claire who wants to amend the Island Plan because "overpopulation has driven up house prices and homelessness."
He said allowing 200 people into Jersey each year for the last five years did not happen, and around 640 immigrants came to Jersey each year from 2005-09.
He said the numbers seemed to suggest the island was out by as much as 50% on all policies within the proposed plan.
States members will debate the Island Plan which is a strategy for the use of land in Jersey this summer.
The Deputy said: "The island is in the middle of a housing crisis and now we know why, the trouble is the Island Plan unless seriously amended will not fix a thing, in fact it will only get worse."