Royal wedding boosts sales for Jersey Royal potatoes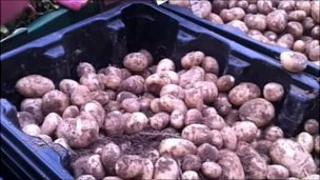 The upcoming royal wedding has led to a large increase in the demand for Jersey Royal potatoes.
Tom Binet, Jersey Royal Company managing director, said the orders were coming from hotels around the world laying on special menus for the event.
He said it was also caused by the continuing success of the new pearl variety and exceptionally warm weather, meaning earlier growth than usual.
The smaller "gourmet" pearl potatoes were introduced last year.
Mr Binet added: "Our growing conditions have been ideal and the UK has also had perfect salad weather in which to enjoy royals."