Jersey maternity leave law welcomed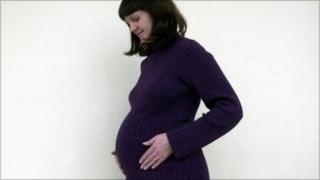 Laws to allow women in Jersey up to 18 weeks' leave after birth have been welcomed by a children's support group.
The Social Security Department plans to introduce mandatory two weeks' paid maternity leave and up to 16 weeks' unpaid leave by the end of the year.
The Jersey Child Care Trust welcomed the move, saying no such laws meant the island was "decades behind the UK".
It said the lack of laws forced mothers to return to work too soon, causing medical problems in some cases.
'Massive trauma'
Currently, there is no legal provision for maternity leave but new mothers can be signed off work for two weeks.
Fiona Vacher, the trust's executive director, said a lack of time with a new-born can lead to post-natal depression.
Mrs Vacher said: "To have a baby is a massive trauma on your physical and emotional wellbeing as a mother.
"Also, for the child's wellbeing to get to know and bond with its mother, it's absolutely fundamental.
"We have the highest rate of working women in the world in Jersey. To not have a maternity law, where mothers have a basic right to be with their child for the first few weeks and months, isn't good."
Mrs Vacher added: "Really the impact of not having the maternity leave can cost the society dearly.
'Glaring omission'
"The social problems that this can cause and the fact that children aren't bonding with their parents because of not having that time can contribute to post-natal depression for the mothers.
"It's going to cost society - looking after children and helping families later on is phenomenal."
Social Security Minister Ian Gorst announced earlier this week the proposals to introduce the laws. They could be in place by October.
Minister Gorst admitted that the lack of laws had been a "glaring omission".