Les Landes racecourse gets new disabled stand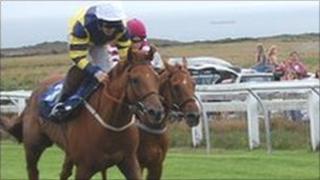 A new viewing stand for disabled people is being opened at Jersey's Les Landes racecourse.
The stand, which will be opened later by the island's Lieutenant Governor, General Andrew Ridgeway, is in memory of former horse owner Philip Benest.
He died of cancer in 2006 but prize money won by his horse Koka Fast has been used to pay for the stand.
Jersey Race Club said it was expecting a large turnout at Les Landes for the traditional Easter races.