Jersey Hospice Care £1m lottery tickets go on sale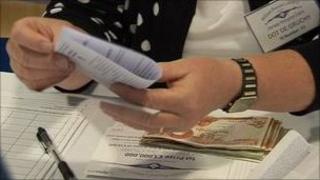 The 6,000 tickets for the 2011 Jersey Hospice Care million pounds lottery have gone on sale.
The tickets, which cost £300 each, went on sale at Lloyds TSB branches in St Helier and St Brelade this morning.
Dr Gari Purcell-Jones, hospice chairman, said the lottery, which is in its fifth year, had become the charity's biggest annual fundraiser.
It was expected to raise £500,000 for the hospice but £1,300,000 will be given as prizes.
And because of the small number of tickets, there is a 1 in 600 chance of winning one of the prizes.
The draw will take place on 2 September.