Jersey Girls' Brigade pair go to Royal Wedding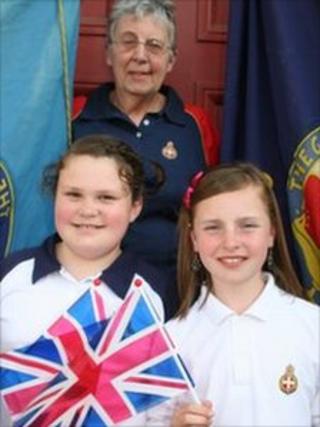 Two girls from Jersey have been chosen to represent the island at the Royal Wedding on Friday.
Kali Lewis and Alana Kavanagh, both aged 10, will watch the wedding procession from a youth area on Horseguards Parade.
The girls are members of the Georgetown Girls' Brigade in St Saviour, Jersey.
They will travel to London the day before the wedding with the Girls' Brigade Island Commissioner, Ann Marett.
They will be dressed in their full Girls' Brigade Uniform as they stand on the Parade Square to see the procession travelling to and from Westminster Abbey.
The girls, who are both pupils at Jersey's Plat Douet School, will be taking a Jersey flag to wave among the union jacks.
Kali said she was surprised to be part of the big day.
"I didn't think I was going to get chosen, it is a once in a lifetime opportunity and I am really excited to go," she said.
Alana said: "I was really excited and surprised, I'm going to be a part of history and everything."