Jersey Water profit drop after few new homes built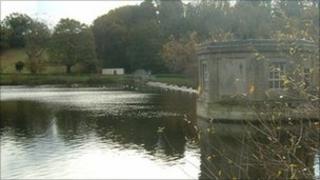 Fewer homes being built in the island has led to a fall in the amount of money paid to Jersey Water.
Jersey Water's pre-tax profits are slightly up, but income from new connection charges fell in 2010.
Nearly £15m was paid to Jersey Water last year, less than in 2009 because with fewer homes being built, income from connection charges was down.
The cost of running the island's water supplies was £9.5m in 2010, that is a fall of 5.5%.
Despite not increasing water charges, pre-tax profits increased by 1.6% to £4.1m.
The company began a programme of getting every home on the mains supply fitted with a water meter.
It had managed to install them in nearly 3,000 homes, bringing the total number of metered properties in Jersey to nearly 45%.
Jersey Water have said that since more meters were installed, slightly less water was used.
Water quality continued to be high, with compliance levels just under 100%.