Planning fees for home owners cut in Jersey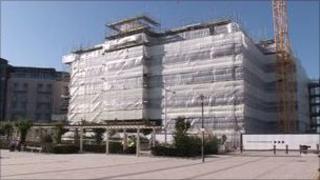 Home owners in Jersey who apply for extensions could now pay lower planning fees.
The planning department has changed its fee structure so commercial developers and people with larger homes pay more.
Previously the fees meant someone extending their home would pay the same as someone doing a much bigger extension.
But the department said that was unfair and was cutting the fees by as much as 33% for smaller developments.
Typically, someone applying to build a house would pay just over £600.
Anyone building an extension would pay just over £200, depending on the size.
But commercial developers will be charged higher fees under the new structure which came in at the beginning of this month.