New men's refuge in Jersey full within hours of opening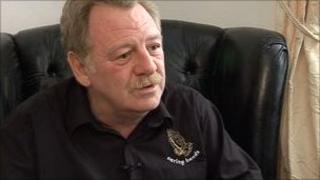 Jersey's new men's refuge, Sanctuary House in St Aubin, was fully booked shortly after opening.
The centre can house 11 people and now has a waiting list.
It is for men who have nowhere to turn, some are victims of domestic abuse or going through a divorce.
One resident, who wanted to remain anonymous, said: "It is an opportunity for people... to get themselves together, meet other people and have some backing and security."
About 150 people opposed the refuge, saying it would be better elsewhere.
Margi Holland Prior, from St Aubin's Resident Association, said: "The overall consensus seems to be that they would advise that a refuge like this was close to the other providers, closer to town perhaps."
Colin Taylor from Sanctuary House said the mission was to provide short-term companionship and care to men in need.
"There is nowhere else [like this], the shelter and Roseneath all do great jobs but they specialise when people are drug or alcohol dependent and this is not what it is about, this is a Christian environment where it is about community and helping," he said.
"It aims to try and stop that from happening."