Jersey deputy resigns from scrutiny panel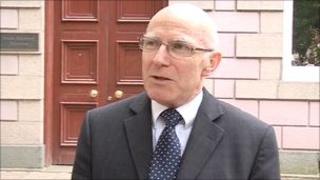 Jersey deputy Mike Higgins has resigned from a scrutiny panel.
The politician has stepped down as chairman of the Economic Affairs panel, which recently began a review into Jersey Airport.
Deputy Higgins has resigned over a perceived conflict of interest because he is the organiser of Jersey's annual air display.
He said he also made the decision because he was disillusioned with ministerial government.
He said: "As scrutiny panels we have great difficulty getting information, for example this airport review, we asked for I think it was about 12 documents on 17 February and up until the time I resigned we had not received a single one of them.
"That is just one example, or they tie us up with confidentiality agreements whereby you are not supposed to reveal anything you see."