Jersey regulator wants views on oil price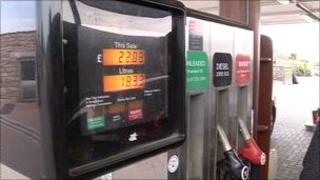 The Jersey competition watchdog is asking people for their views on the cost of fuel prices in the island.
The Jersey Competition Regulatory Authority is running a survey on the cost of heating homes and running a car.
The watchdog is researching the link between the behaviour of customers and prices.
It is asking for people's views on the cost of petrol and heating oil and how they get the best price.
A spokesman for the regulator said the aim of the petrol survey was to understand the market by asking the customers themselves.
It will look at whether the price of petrol is adequately displayed by all forecourts.
The authority is also investigating the heating oil market to assess how well customers are being served.