Jersey party to continue despite loss of president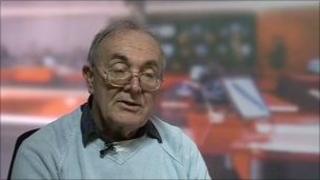 Jersey's only political party said it would continue campaigning despite the resignation of its president.
Ted Vibert resigned as chairman of the Jersey Democratic Alliance (JDA) after six years in the role.
Mr Vibert was part of the group that launched the party in 2005, which saw four politicians elected to the States.
Party Chairman, Christine Papworth, said they were disappointed and would be discussing the way forward for the political party.
To the left
Ted Vibert stepped down over policy differences and said he felt the party had gone too far to the left.
Mr Vibert said it was no longer the party he helped set up.
He said: "That party has changed dramatically unfortunately, mainly because, when I was ill I couldn't be part of it for four years.
"When I came back I thought I could bring people back into the JDA who had left in droves, who would support the position I was taking.
"Unfortunately that is not the case and I've found myself in great disagreement over policies.
"I have found they have rigidly set in a very left-wing position and that is not a position I want to be in."
In a statement Ms Papworth said: "There is no truth in Mr Vibert's accusation that we have somehow become more left wing. Our policies, based on principle, have not changed.
"We had some disagreement on the subject of subsidies for the fee-paying schools, but were agreed that we were happy for these to be maintained, as long as this was not at the expense of funding in the non fee-paying sector."
Mr Vibert said that he could not go to an election pushing policies he did not believe in.
He said: "One of the serious ones is school fees for private schools, I've got a very strong point of view on that and they disagree on it."
In August 2010, three JDA politicians, Deputy Trevor Pitman, Deputy Shona Pitman and Deputy Debbie de Sousa resigned as members of the party.
This left Deputy Geoff Southern as the only elected member.