Jersey government knew about Iran sanctions firm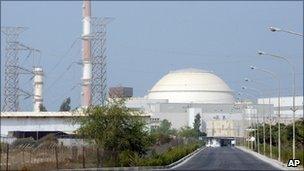 Jersey was aware for some time of the activities of a Jersey company facing sanctions from the US for trading with Iran, according to the Chief Minister.
The Petrochemical Commercial Company International (PCCI) was registered to offices in the Parade in St Helier.
It is one of seven foreign firms accused of trying to evade sanctions with Iran by the US State Department.
Senator Terry le Sueur said Jersey could only act against companies facing sanctions from the European Union.
The BBC has attempted to contact PCCI but has been unable to get a response.
PCCI is accused of engaging in evading sanctions designed to put pressure on Iran to halt its nuclear programme.
The US Deputy Secretary of State, James B Steinberg, said the sanctions were being used for the first time against a company.
PCCI was registered with the Basel Trust in the island.
The Trust said it severed all ties with PCCI, although documents from the Jersey Financial Services Commission show it was last registered in December 2010.
Senator le Sueur said the authorities had been aware of the company's activities for some time.
He said: "Jersey is a base for large amounts of international activities which we endeavour to ensure are entirely legitimate and above board for the right reasons.
"We have to work within the law and we have to accept that for the moment this company is not on the EU sanctions list. Were that to happen then the situation would change significantly."
Related Internet Links
The BBC is not responsible for the content of external sites.