Jersey fee-paying school grant cut to be delayed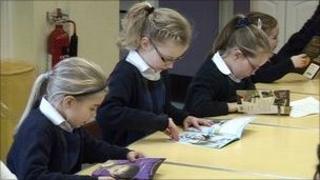 Grants to fee-paying schools in Jersey will not be cut until a review of the island's education system is published.
The Education Minister wanted to reduce the amount of public funding for schools such as De La Salle and Victoria College in 2012.
Head teachers from the schools warned they would put school fees up if the cuts were made.
States members voted to leave the grants as they were until after a review into the education system.
There were concerns some parents would not be able to afford to pay more for their child's schooling.
Senator Ben Shenton said waiting until the education review was finished before deciding making cuts showed the States did things properly.
He said: "If we have to make cuts we will consult, if we have to make cuts we will issue a green paper and then we will issue a white paper.
"It sends out a clear signal that the ultimate decision lies with this States assembly and not with the council of ministers."
Members voted 25 in favour to 18 against the delay in cutting the fees.
Politicians will revisit the issue when they have the findings of a review into education in Jersey.