Jersey bull 'could be bred worldwide'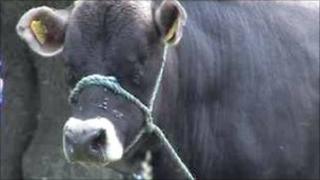 A pure-island Jersey bull will be marketed for what is believed to be the first time for breeding worldwide.
The bull's owner, farmer Richard Walters, said he was proud there was international interest in his animal.
Pure-island cows are those which come from a long bloodline of cattle based in Jersey.
The island has been exporting its best dairy cattle for a long time, but Mr Walters said this was the first time a global company would market the semen.
He said: "I'm quite proud to say for the very first time a pure island Jersey bull is going on forward to be marketed by one of the most internationally-world respected AI companies called Cogent in two months' time.
"We are preparing him, we have just started his blood tests now.
"We have got orders for him in Argentina, Brazil and in South Africa already and that is before he is entered into his promotional material."