Jersey support service looks to help male abuse victims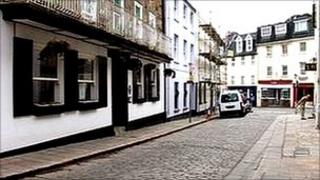 The victim support service are looking for ways to stop a rise in domestic violence against men in Jersey.
Representatives from the Channel Islands and the UK are discussing ways they could help people who have been a victim of crime.
A conference held in Jersey on Friday focused on men who were abused by their partners and on how offenders could apologise to victims.
Hazel Jury from Victim Support Jersey, said it had seen more male victims.
She said: "That can be from a heterosexual relationship but not necessarily, it could be fathers and sons or from a gay relationship.
"We wanted to flag this up and highlight this, that there is a safe place for men to come forward and raise awareness that this is happening."