Jersey plan 'will cut developers' inflated profits'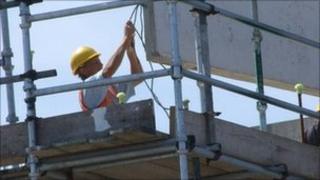 Jersey's new Island Plan will bring an end to the era of inflated profits for developers, according to the planning minister.
The plan includes a section on affordable housing, which requires developers to contribute homes or money to provide new affordable housing.
Minister Freddie Cohen said he stood by the policy despite criticisms from the construction industry.
The plan is due to be debated by the States next week.
The Jersey Construction Council has described parts of the plan as "unworkable" and said it would impact badly on the construction industry.