Stuart Syvret case against Jersey States thrown out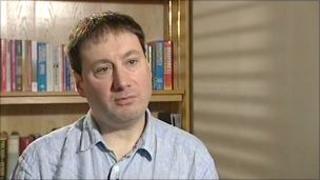 An attempt by former Jersey politician Stuart Syvret to sue the States of Jersey has failed.
Stuart Syvret claimed he was wrongfully dismissed from his job as Health Minister in 2007.
The case was struck out on Monday and Mr Syvret was ordered to pay the costs.
The former senator had tried to sue the Chief Minister, the former Attorney General, the States of Jersey and the Employment Board.
He argued that they had a duty of care to support him as Health Minister when he tried to expose a conspiracy of civil servants to cover up child abuse.
Mr Syvret had told the court that the events of the past few years had affected his health and had left him de facto bankrupt.
On Monday the judge, Jonathan Sumption, ruled the case should be struck out and that Mr Syvret should pay the States' legal costs.