Jersey union leader in cost of living call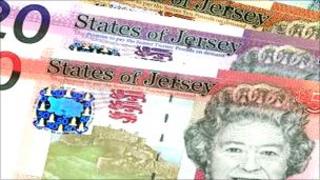 The leader of the Unite union in Jersey said workers were finding it difficult to pay their way.
Nick Corbel said the cost of living in the island was already way above what most could afford.
The States of Jersey has warned employee organisations not to ask for higher pay rises, as the overall level of inflation is expected to rise to 5%.
Economic Advisor Dougie Peedle said asking for a pay rise based on the 5% rate could have a negative effect.
'Vicious circle'
Mr Peedle said: "The concern from an economic perspective at this point in time is that people will respond to that higher headline rate that gets factored into wages and prices.
"We then get stuck into a vicious circle where wages and prices continue to rise.
"Given the fragility of the global economy and the fact we are beginning to see signs of improvement in the local economy, there are concerns that if we get sucked into that cycle it will impact on employment in the island."
Mr Corbel said a request from the States not to base pay increases on a 5% rise in inflation was naive.
He said: "When they see their employers reasonably healthy, making money and able to offer a pay rise, then of course our members will be negotiating and expecting an increase in their pay in order to accommodate the ever increasing cost of living in this island."
He said he thought calls for restraint on pay increases would be ignored during pay negotiations.
"Everyone expects to be paid what is owed and our members also are having to pay for their family and accommodate certain costs.
"In terms of disposable income it is non-existent at the moment so of course they are going to want to negotiate an increase in their pay," said Mr Corbel.