Jersey politicians vote for population database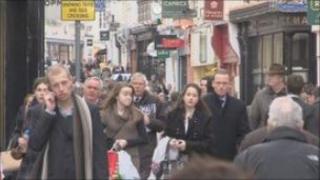 Most people in Jersey will have to get a registration card and be added to a population database from 2012.
Jersey's politicians voted in favour of the schemes on Wednesday.
They are being introduced as part of the new control of housing and work law and will be required by anyone wanting to change jobs or move house.
Members also voted to maintain the two-tiered system between qualified and non-qualified people.
But the names of the categories of people working in Jersey will be changed.
Assistant Chief Minister, Senator Paul Routier, said the new names would simplify things.
Greater security
People born in the island or who have lived in Jersey for 10 years or more will be classified as "entitled".
Essential workers such as doctors, nurses, teachers and other professionals will be known as "licensed" and people who have lived in the island for between five and 10 years will be in the "entitled to work" category.
Everyone else living in Jersey will be known as "registered", which is the same as the current "unqualified" category. This would only allow people to work in certain jobs and live in certain types of housing.
Senator Routier said it would simplify things and even though Jersey would still have a non-qualified sector it would give many of those people greater security in renting property in the island.
Members also voted to make it possible for departments to share information in the database.
The changes are expected to come in from the middle of 2012.