New planning minister chosen for Jersey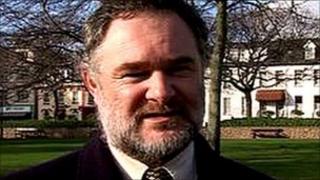 Deputy Rob Duhamel has been chosen as Jersey's new planning and environment minister in a secret ballot.
He will replace Senator Freddie Cohen who stepped down last week, four months before the end of his term, to focus on his other role as foreign minister.
Deputy Duhamel was the assistant minister with responsibility for the environment.
He was elected in the States on Tuesday against Senator Francis Le Gresley and deputies Eddie Noel and Colin Egre.
On hearing the result, Deputy Duhamel told the States: "Thank you very much for the vote and showing your confidence, together we will finish the job that we started."