Jersey charity 'learnt lessons' after man was left dead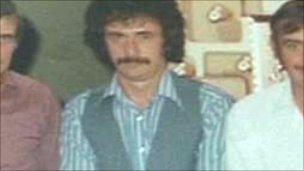 A man's body which lay in a Jersey care home for six weeks before being found was too decomposed for a cause of death to be established, an inquest heard.
David Le Bourgeois's body was found in April at the Victoria Cottage Homes in St Saviour.
An inquest was told Mr Le Bourgeois, 66, could have been found two weeks earlier.
Neighbours raised the alarm after four weeks, but it took another two until anyone knocked on the door.
Mr Le Bourgeois was under the care of The Shelter Trust, who placed him at Victoria Cottage Homes after he was made homeless, and made routine checks.
The home was part of a facility designed for retired people to live independently with support.
When alerted he had gone missing they sent him a letter, then called two weeks later to find his badly decomposed body.
The States of Jersey housing department, which manages the complex, has denied any wrongdoing.
Deputy Andrews Green, Jersey Housing Minister, said: "It is independent living, had he not had this care package around him from other agencies we may have gone in earlier.
"As it was he was missed, we contacted his care support workers and they were I think at the time comfortable with what was happening."
The Shelter Trust claimed lessons had been learnt from the incident, but declined to comment further.
Related Internet Links
The BBC is not responsible for the content of external sites.