Jersey abuse review was refused interview with officer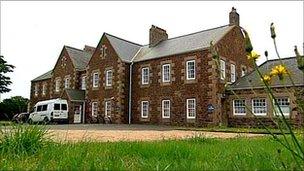 A company reviewing the finances of Jersey's historic child abuse inquiry were refused permission to speak to the senior investigating officer.
Giving evidence to a scrutiny panel report author Mike Kellet said acting chief officer, David Warcup, refused to let the company speak to Lenny Harper.
In a letter Mr Warcup said a legal advisor told him it was not appropriate to let Mr Kellet speak to Mr Harper.
The accountancy firm BDO Alto reviewed the inquiry's financial management.
It did not interview Mr Harper but said he was not given sufficient support.
Mr Kellet said that the content of the report was influenced by not being able to speak to Mr Harper as they had to rely on the financial data collected by the police.
He told the scrutiny sub-panel, under the chairmanship of Deputy Trevor Pitman, that Mr Harper was too busy with other duties to manage the costs of the inquiry.
"There should have been a finance manager and that was one of the major reasons why the finance of Operation Rectangle was not kept under control.
"I was astonished by the lack of financial control during this investigation," he said.
Police in Jersey began a covert investigation into alleged abuse at the former children's home Haut de la Garenne in 2006.
The panel also heard from the Home Affairs Minister Senator Ian Le Marquand who said lessons had been learned and in future things would be done differently.
The panel is expected to give a report to the States and hopes it highlights the need for all concerned parties to be interviewed in future reviews.
Related Internet Links
The BBC is not responsible for the content of external sites.