Changes to USA tax haven act welcomed by Jersey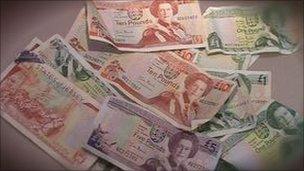 Two Jersey politicians have welcomed a new bill in the USA that removes a list of "secrecy jurisdictions" from the Stop Tax Haven Abuse Act.
It was the second time US Senator Carl Levin had tried to introduce a bill of this kind.
The first was a failed attempt in 2009 where all Crown dependencies were listed as secrecy jurisdictions.
This new bill proposed this week removes that list from the act.
Treasury Minister Senator Philip Ozouf said: "We are delighted therefore to see that we have been listened to, along with other jurisdictions that were also on the list who have made similar representations to Washington, and that there is now greater understanding of our position as an open and transparent regime.
Jersey Assistant Chief Minister Senator Freddie Cohen said: "Jersey has made strong representations to the US Treasury and Senate officials that Jersey's inclusion in the list of jurisdictions in the previous version of the act was subjective.
"And [it] took no account of the island's tax information exchange agreement with the US and our good record of responding to requests for tax information, for which we have been congratulated by the US tax authorities."
Related Internet Links
The BBC is not responsible for the content of external sites.