Jersey gives aid to the East Africa crisis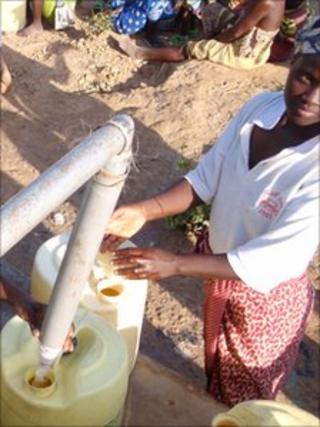 Jersey has given £395,000 in aid to East Africa after requests for help because of droughts and the food crisis.
The Jersey Overseas Aid Commission has given £195,000 to the British Red Cross, Unicef and Concern Worldwide.
And a further £200,000 has been given to Plan International UK and Care International for longer term projects in Southern Sudan and Ethiopia.
Poor rainfall in the Horn region has lead to the driest period for 60 years.
It has killed livestock and crops and dried up water points causing widespread malnutrition.
The Horn region includes Somalia, Kenya, Djibouti, Ethiopia and Uganda.
More than 10 million people are facing severe drought, two million are children under the age of five.
The Jersey Overseas Aid Commission said increasing food prices, as well as regional conflict, were making the situation much worse.
Deputy Ian Gorst, chairman of the Jersey Overseas Aid Commission, said: "There is no doubt that Jersey will be called upon to provide immediate relief in the event of an emergency situation and that we should respond and act quickly to prevent further loss of life.
"That said, the commission is also very much focused on getting to the root of the problem early by monitoring closely creeping and ongoing situations which can possibly develop into a large-scale crisis such as the current situation in East Africa.
"Early intervention is always preferable as it reduces loss of life and really impacts far greater benefits on a community's health and food security.
"Often in the case of disaster preparedness the value of £1 given provides seven times its value than that provided as a direct response to emergency appeals."