Changes to be made to Jersey Airport building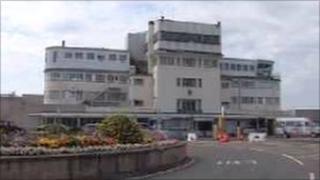 Work has started at Jersey Airport to prepare for the demolition of part of the arrivals terminal.
The top two floors of the 1937 building are to be removed and work is expected to be finished by Spring 2012.
It is part of a wider project expecting to cost about £1.6m and paid from the Airport Trading Fund.
The changes are being made to the original building following the relocation of the air traffic control facility.
An airport spokesperson described the building as being in a state beyond repair.
They said it contained asbestos which had to be removed, and it obstructs the new control centre's line of sight to the runway.
The former air traffic control centre will be removed as well as visual control towers, air traffic engineering accommodation and the Aviator Restaurant which closed two years ago.
Airport staff said people using the arrivals hall should not be affected by the work as scaffolding and screens will be installed.