Jersey drug seizures on increase, say customs officers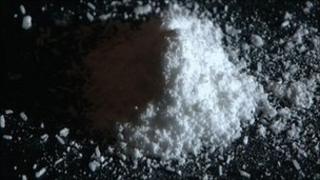 There has been a "significant increase" in seizures of controlled drugs at Jersey's post office in the last two months, customs officers have said.
The majority of seizures involved the Class B drug mephedrone, which has been illegal in Jersey since June 2010.
Officers said that some recipients told them the senders had assured them the drugs were "legal highs".
They are advising people in Jersey to do their research when buying substances on the internet.
Steven Le Marquand, Director of Law Enforcement in the Customs and Immigration Service, said: "In spite of previous warnings, some people continue to order substances over the internet that, on analysis, are discovered to be controlled drugs.
"If the substance is advertised on those legal high websites as either Jolly Green Granules, magic crystals or a plant food, or there is an indication that the substance is not fit for human consumption, then it is likely that it is the controlled drug mephedrone."
He said if that was the case, those people could expect legal action to be taken against them.