Jersey liver disease appeal to be launched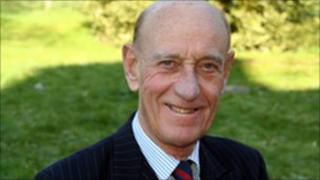 A fundraising appeal is being launched in Jersey to combat liver disease.
Liver disease specialist Professor Roger Williams is coming to Jersey on Friday for the launch.
Professor Williams is the founder of the Foundation for Liver Research, which was set up in the 1970s with donations from two Jersey residents, Advocate Dick Cristin and Billy Butlin.
During the visit, the professor will be give the Harvey Besterman Memorial Lecture at Jersey's General Hospital.
He said 1 in 10 people would have liver problems in their lifetime and said liver diseases were the fifth most common cause of death in the UK.
The Foundation for Liver Research supports scientists working on liver disorders and funds research into liver cell injury and repair.
Professor Williams said: "Modern technology is awesome in its potential to unlock complex cellular interactions which are at the core of liver cell injury and repair; the tools are there - we need the funds."