Jersey Youth Service could be moved to St James centre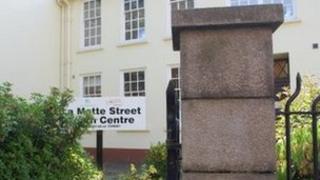 Jersey's Youth Service and a youth arts club could be moved from their building in La Motte Street St Helier to the nearby St James centre.
The education minister said building work to the old St James church would be completed by 2012.
Deputy Patrick Ryan told the States the St James site would then be assessed to see how it could be redeveloped.
He said the value of selling off La Motte Street centre would be worth about £5m.
Deputy Ryan said any move would have to allow for a range of arts projects.
He said: "It should provide an alternative to licensed premises for gigs like gig school and the battle of bands."
The minister said that if La Motte Street centre was sold the money would cover the relocation costs for the youth service, pay outstanding maintenance costs and leave funding to improve facilities at the Jersey Arts Centre.
"The Arts Centre and Arts Trust would have to vacate the vicarage and the youth service take control of that and the church," he said.