Jersey beach death man remains mystery after inquest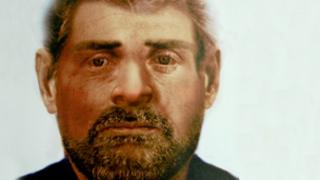 The identity of a man found dead on a Jersey beach nearly four years ago remains a mystery after an inquest failed to uncover who he was.
The man's decomposed and incomplete remains were found in the sea near to the Green Street slip at Havre des Pas in St Helier on 21 February 2008.
An inquest held on Tuesday by the Deputy Viscount could not find who the man was or how, when or where he died.
The man will be buried in Surville Cemetery in St Helier.
Last year, experts from the University of Dundee created an electronic version of what the man may have looked like, using a CT scan of his head and neck.
The police launched an appeal to try to identify the man.
Det Insp Chris Beechey, head of CID at the States of Jersey Police, said at the time that the man did not appear to have any local connection apart from being found in Jersey.
But the inquest heard despite extensive inquiries and many scientific analyses it had not been possible to identify the man.