Jersey Dean to lead unknown man's funeral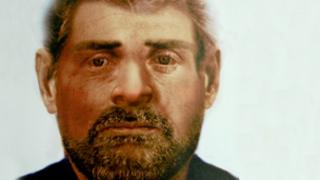 The Dean of Jersey will lead the funeral service of a man whose body was discovered on a Jersey beach.
The remains, which were found at Havre de Pas nearly four years ago, have been released for burial.
Jersey police have not been able to identify him, despite help from experts who made an electronic version of how he might have looked.
The man's decomposed body washed up near the Green Street slipway in February 2008.
The discovery sparked an international appeal to identify him, with experts from the University of Dundee creating a computer-generated picture of how he may have looked.
A recent inquest heard despite extensive inquiries and scientific analysis they could not discover who the man was, or how, when or where he died.
The Very Revered Bob Key will lead the burial service at the Surville Cemetery in St Helier on Tuesday.