UK study on Crown Dependencies' status in commonwealth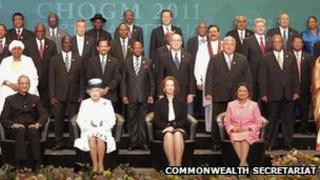 The foreign affairs select committee will investigate whether the Crown Dependencies should be better represented in the Commonwealth.
Conservative MP Andrew Rosindell, a member of the committee and vice-chair of the Channel Islands all-party group, said it would give the islands a say.
It will be part of a wider report into the Commonwealth.
Mr Rosindell said it would be the start of territories gaining proper recognition in the Commonwealth.
He asked the Justice Secretary, Ken Clarke, to look at whether the Crown Dependencies should be represented at the Commonwealth Heads of Government Meeting (CHOGM).
Mr Rosindell said he did not believe the islands should have the same status as independent nations but should be given something like associate membership.
"Some of the islands have larger economies than some nations so this is an anomaly needing addressing," he said.
Mr Clarke said he would ask the prime minister whether the make up of CHOGM could be addressed to make allowances for the islands.
The CHOGM involves heads of government getting together every two years to discuss global and Commonwealth issues and agree on collective policies and initiatives.
The islands are members of the Commonwealth Parliamentary Association, Commonwealth Youth Parliament and the Commonwealth Games Association but not full members of the Commonwealth in their own right.
There are currently 54 independent members of the Commonwealth of Nations.