Jersey prison officers to be given long service medals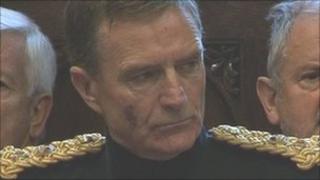 Jersey's Lieutenant Governor will recognise eight prison officers for their long service at Government House later.
Gen Sir John McColl will award the Prison Governor Bill Millar and his deputy Charles Bertram long service and good conduct medals.
They will be joined by prison officers Nicholas Watkins, Clive Russell, Andrew Coram, Louis Gueno and Brian Pihan.
Steve Davies was also awarded a medal but is unable to attend.
It is thought to be the first time prison officers have been awarded long service medals in Jersey.