Jersey landlords to sign 'condition report'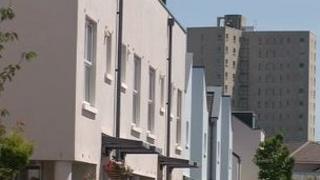 Jersey tenants and landlords could be made to sign a "condition report" at the start of a lease under a new tenancy law.
The housing minister wants tenancy agreements to be drawn up between landlords and tenants.
It would include a thorough condition report of the property and would specify any notice period.
Deputy Andrew Green said it would have "huge benefits" and would apply to everyone renting a property.
He said: "It is already common practice for landlords to prepare an inventory of their property at the beginning of a tenancy.
"A condition report is similar, but it also records the state of the property and both parties need to sign it.
"I believe that the use of condition reports could be of great help when resolving disputes dealing with the return of rental deposits as the condition of the property at the outset can be clearly established."
The new tenancy law comes into force in 2012 and the minister said it would establish a "modern legal framework for the development of fair and well-regulated agreements between landlords and tenants".
The housing department is running a consultation on the new law until March.