Jersey Weekly news magazine to go online only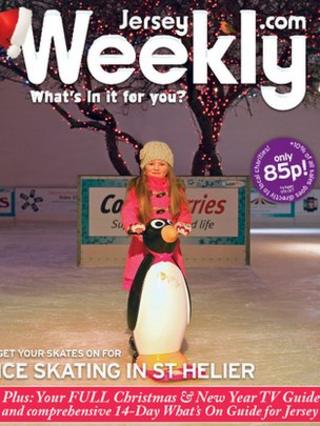 A Jersey news magazine is to go online only because of a rise in printing costs, according to its editor.
Jersey Weekly was first published as a free paper two years ago but introduced a cover price of 85p two weeks ago.
Editor Marcus Quinn said with a 40% rise in costs over two years and a decline in advertising revenue, a print publication was not viable.
Mr Quinn said they had invested £250,000 over two years in the magazine but would now focus on the website.
He said: "It is of course very sad for the team and clients to lose the magazine because the feedback was always very positive, but we are using the savings from discontinuing print to make a further £100,000 investment in developing our websites and providing mobile apps."
The magazine introduced a cover price of 85p from the start of the month in the hope of covering the rising costs and drop in advertising revenue.
"We have seen good sales figures and shown there is an appetite for the magazine but with print costs alone at over £1 a copy and a cover price of 85p being split between GST, local charities, retailer margins and distribution costs, the sale of the magazine hasn't been enough to counter unpredictable advertising revenues," said Mr Quinn.